Chocolate Oatmeal Zucchini Cookies
Do you still have zucchini in your refrigerator? I do. I still have three good-sized ones. Luckily there won't be any more (the plants came out of the garden last weekend). I don't think I want to see another zucchini for awhile.
It's gotten to the point where, whenever I put out something to eat (breakfast, dinner, dessert) my daughter asks,
"is there zucchini in this?"
like it's the most normal thing in the world.
By far, I think this is my favorite zucchini treat I've made to date.
I had seen a zucchini oatmeal cookie recipe in last months'
Rachael Ray
magazine. I was intrigued. But I've been wanting to try chocolate oatmeal cookies for awhile, so I decided to put the two together. I was nervous, because I made up the recipe as I went along. I haven't done many of my own recipes yet and I'm nervous each time I try.
But these cookies? They actually worked.
When I first tried them I was worried they didn't have enough sugar. They weren't totally sweet, like the other oatmeal cookies I'm used too. But the chocolate flavor hits a little after the cookie does and it's wonderful. And, because there isn't a ton of sugar (and there is actually vegetable in there), these make a great after-school (or lunchtime) treat. Jordan really liked them, even knowing they had zucchini in them.
But you know the best endorsement I got? It was from my husband. I mean, he likes everything I make. But he's not a total sugar person. He's famous for the
"Wow! That's too sweet!"
comment. (Whereas I'm thinking,
"Um...are you crazy? There's no such thing!"
) He really liked these cookies because they are the perfect amount of sweet. The sweet is not overpowering. Which can be a good thing.
So if you have some leftover zucchini, give these a try. I am planning to make a few more batches for the freezer. My daughter loves to be surprised with one in her lunch box.
Enjoy!
**********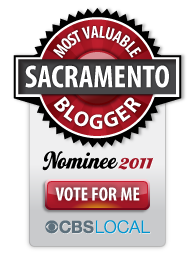 It only takes a few seconds. There is no sign-in required and you can vote once a day through September 9th. Thank you so much for your vote!
Chocolate Oatmeal Zucchini Cookies
Recipe by Crazy for Crust
Ingredients:
½ cup butter
¼ cup vegetable oil
½ cup brown sugar
½ cup granulated sugar
1 egg
1 teaspoon vanilla
1 cup flour
1 teaspoon baking soda
½ teaspoon cinnamon
¼ cup cocoa powder
3 cups quick oats
1 cup shredded zucchini (about 1 small)
Directions:
1.
Preheat oven to 350
°
. Line two cookie sheets with parchment paper (or spray them with nonstick cooking spray).
2.
In a medium bowl, whisk together flour, baking soda, cinnamon, and cocoa. Set aside.
3.
In the bowl of an electric mixer with the paddle attachment, cream butter, oil, and sugars. Add egg and vanilla and mix on low speed until combined. Slowly mix in dry ingredients.
4.
Add oats and mix on low speed. Continue mixing on low speed and add zucchini. Mix until well combined.
5.
Scoop uniform balls onto cookie sheets. (I used a 2 tablespoon cookie scoop.) Bake 11-14 minutes until center of cookie no longer looks wet. Cool 10 minutes on cookie sheets before removing.
Yield: about 2 dozen large cookies
This recipe may be linked with: